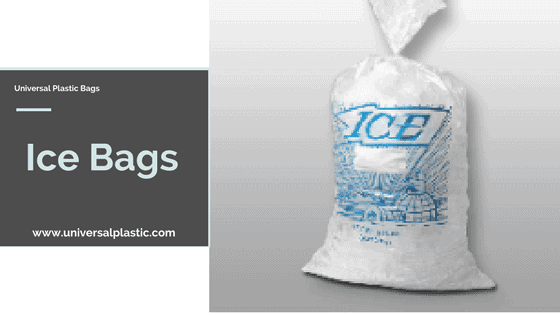 Cold is all set to take a break; it's time for the hot winds to define the nature. Well, we humans can do nothing about it, except preparing in accordance. So, it's obvious if you are up for finding your own suitable Ice Bag.
Good news is that there are excellent flexible Ice Bags available from Universal Plastic for the upcoming summer days. These do come with high-end customised wraps for providing greater flexibility in terms of its usage. These are absolutely organic or non-toxic. There are excellent heat compression packs one can find in this category as well.
The best part about latest Ice Bags from Universal Plastic is the greater convenience they provide in terms of usage. These packs can be kept within usual residential refrigerators and can be used anytime as per the need. One can even start using it within one or a couple of hours after keeping it inside the refrigerator.
A perfect for the athletes
These Ice Bags are prepared with absolutely sustainable and eco-friendly wraps. It means one can reuse these as per the need. To be specific, the athletes or those who have to come in exposure of sun tans can find such bags absolutely effective. Interestingly, these bags are available in different sizes. In fact, there are bags those can be easily kept within a pocket and wrapped around the desired body part for greater level of accomplishment. Naturally, one can easily carry such bags anywhere during the summer days.
Ice bags are equally known from therapeutic point of views as well, as these are popular in terms of beauty treatment or skin refreshment. Athletes can make the most of these bags for quicker recover and pain relief. Hence, it can be carried with the fast aid kits. Ice bags are also known for relieving from the issues like fatigue, enhancing the blood circulation, and as a perfect skin nourishing agent.
Quite easy in terms of usage
The ice bag can keep you refreshed for a minimum of 2 hours after the first usage. No need of any special arrangement or packaging, if you wished to use it again; one can simply apply straightaway. No need to think about any specific method of applying these; it can be used simply by applying at the desired body part. However, when it comes about the soft tissue injuries or something similar for therapeutic purpose, one should ensure that the application is being done at the right place.
Self sealing packs are absolutely free of risks
The best part about summer Ice bags from Universal Plastic is the risk-free guarantee that these products give to customer. In addition, the ease of their usage makes things even interesting. One doesn't need to worry about packaging as these products mostly come with self sealing packs. Hence, there remains no threat of melting and all. As explained above, one can keep it inside the refrigerator along usual items.
In short, an Ice Bag like this can make summer even enjoyable like never before.
---