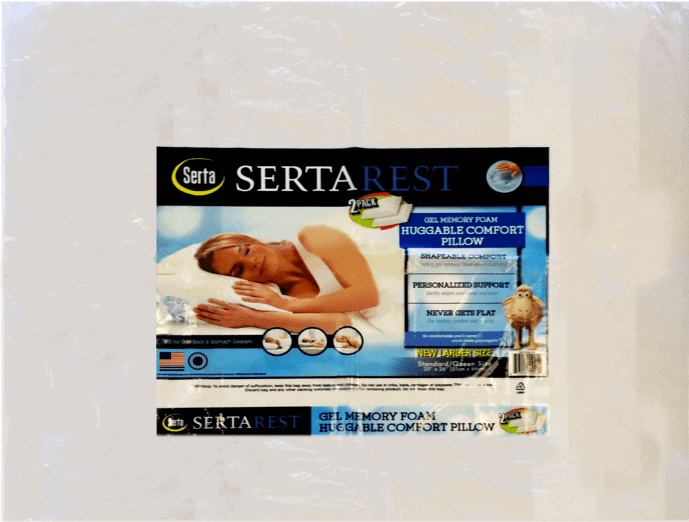 Globally, the pillow bags are most rapidly growing container types for packaging pillows and cushions. This transparent colored Serta Bag is designed for hosting two pillows at a time. No matter if you are a pillow manufacturer or an everyday people with the need of packing pillows; this bag is the right choice for you! This bag is less complicated to use and is more affordable to grab. Rather than storing a single pillow, this bag is intended for covering two pillows at once, which eventually may help you saving few bucks on purchasing an extra cover.
With the logo of Serta in the top right corner, this bag holds a picture and description of pillows in its central part.
With a transparent look and quadrangle styling, this bag looks quite classy and refined.
With a scalable, durable, and strengthened design and precise manufacturing, this bag is perfect for covering queen sized pillows.
Cushions with the dimension of 20" * 26" or 51 cm * 66cm can be precisely stored and covered in this bag.
However, this bag is prohibited for being used close to babies and children and also in cribs, beds, carriages, playpens. Moreover, it is also not recyclable, and hence Universal Plastic, the manufacturer of this bag has strictly recommended users to discard the bag soon after removing the product from it.