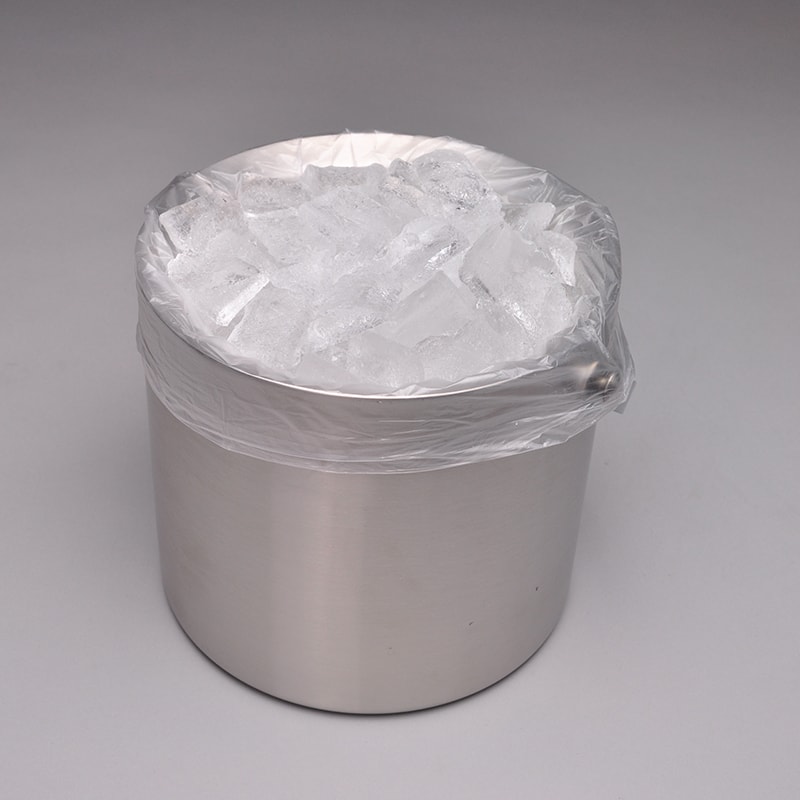 Ask for Special Bulk Pricing
Ice Bucket Liner Bag
Are you tired of cleaning your ice bucket frequently? Do you want to provide your guests with a hygienic way to fill up their ice buckets? Our Ice Bucket Liner is the perfect solution for you. Our product is designed to provide a sanitary way for guests to fill up their ice buckets and reduce ice bucket cleaning. A reliable, cost-effective, and efficient solution is ideal for the hospitality industry.

Our Ice Bucket Liners are manufactured with high-density polyethylene plastic. That's why it is perfectly safe to use with food and beverages. Our Ice bucket liners are designed to be strong, durable, and tear and puncture-resistant. The ice bucket lines is an excellent product for your hospitality, medical and many more industries.
Subcategories
Here are some benefits of using our Ice Bucket Liner:
FDA Compliant: Our Ice Bucket Liner is made of HDPE material that is FDA compliant, ensuring that it is safe for use with food and beverages.
Easy to Use: Our Ice Bucket Liner is easy to place inside the ice bucket, and it works in all styles of ice buckets, from plastic to metal.
Added Layer of Protection: Our Ice Bucket Liner provides an added layer of protection from bacteria and germs, keeping the ice clean and fresh.
Disposable: Our Ice Bucket Liner is easy to use and disposable. Once used, it can be easily removed and disposed of, saving time and keeping the hygienic settings.
We hope our Ice Bucket Liner will meet your needs and exceed your expectations. For more information, please visit our website.
Shop Wholesale Plastic Bags – Universal Plastic:
At Universal Plastic, we take pride in being a trusted manufacturer of Wholesale Plastic Bags and Wholesale Poly Bags. With our reliable and extensive experience in the industry, we have consistently and reliably delivered high-quality plastic packaging solutions that meet our client's various requirements.

Contact Universal Plastic today to explore our comprehensive range of products and experience the quality and professionalism that set us apart in the industry.