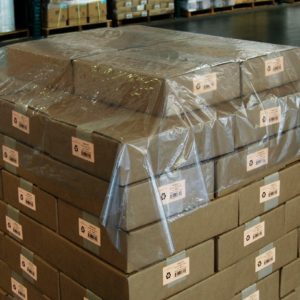 Ask for Special Bulk Pricing
Poly Top Sheet Pallet Covers
Pallet covers are polythene sheets used a cover and protect a variety of items. They are useful for protecting goods in warehouses or during transportation and shipping. Poly top sheet covers protect the covered items from dust, moisture, and water. Universal Plastic is a well-known pallet liner sheet manufacturer who provides these poly sheets in a variety of sizes, strengths, and colors. We offer these bags in various lengths and sizes. We can cater to your exact requirements, no matter what they are, and can deliver right on time.
Subcategories
Features of Pallet Liner Sheets at Universal Plastic
Universal Plastic offers a variety of plastic liner sheets, and you can easily choose the right size based on your requirements. Here are some features of our pallet liner plastic slip-sheets:
We provide durable and high-quality plastic liner sheets.
They are suitable for light, heavy, as well as medium-duty usage.
The size of our poly sheets usually ranges from 60″ X 60″ to 75″ X 75″. This may vary as per your requirements.
Most sheets weigh anything in between 28 and 50 pounds.
Most of our sheets are made of low clear low density polyethylene (LLDPE).
They offer protection to shrink wrapped pallets.
LLDPE is typically known for sustaining in harsh temperatures without breaking, and this makes our product durable.
These sheets protect your contents from moisture, water, dust, bacteria, and fungus.
They not only protect the items inside but also reduce wastage and damage.
Our plastic liners fit well inside containers and boxes of various sizes.
Our plastic liners used for covering food items meet FDA standards and regulation.
We offer custom printed plastic liner sheets in case you want to print your logo on it. This helps market your brand well, and you can mention the details of the materials used to make these sheets. At Universal Plastic, we stock various sizes and types of these plastic sheets to protect your contents.
Applications of Pallet Liner Plastic Slip Sheets
Plastic sheets are used across industries to cover their contents from damage. Here are some application areas of plastic liner sheets:
Automobile and automotive components
Gardening
Food and Beverages
Landfill lining
Portable water containment
Order Your Plastic Slip Sheets from Universal Plastic Now
We are aware of the effects plastic has on the environment, and hence we make reusable plastic sheets which can be used for a long time. Also, most of our plastic products can be recycled. We are experts at customizing, and can make the sheets precisely to suit your requirements. All you need to do is select the size and length that suits your application. Additionally, we offer attractive prices on bulk purchases of our plastic slip sheets. So, place your order now. Contact us for any other details regarding our pallet liner sheets.