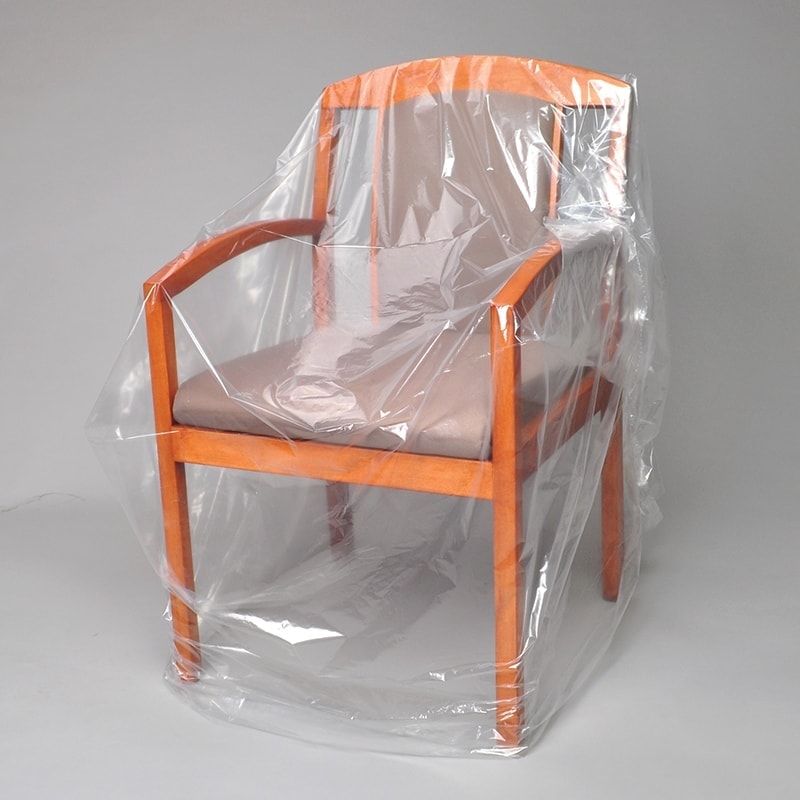 Ask for Special Bulk Pricing
Wholesale Furniture Bags
Get Useful Furniture Bags At Reasonable Prices Whether you're shifting your office or home, one of the biggest challenges is how to protect your furniture and handle it with care when transporting. Without proper care, upholstery can be ripped, glass can break, and furniture can get gouged. Thus, it is important to keep your items damage-free and clean through the shifting process. Polythene furniture bags are popular and widely used by both upholsters and furniture manufacturers to protect furniture from dirt, dust, and damaging elements that may intervene during the move or while in storage. Specially designed for armchairs, deluxe sofas, and mattresses, clear plastic furniture bags are an inexpensive way to protect expensive items.
Subcategories
At Universal Plastic, we offer varieties of plastic bags for furniture storage. These bags are made from low-density polyethylene which does not easily rip or tear apart. Low Density Poly furniture bags and covers are easy to store and simple to use as they come perforated on a roll and precisely wound on a core for fast loading. These bags feature generous side gussets to easily fit over furniture including desks, chairs, loveseats, sofas and mattresses, and protect them even in case of long-term storage. At Universal Plastic, these high-clarity plastic bags are available in a wide range of specifications that cover your furniture from top to bottom. Thus, you can assure that no dust and moisture will get onto your items as long as the furniture bags are in place.
Features of Furniture Bags
Universal's furniture bags are popular and trending as they are sturdy and do not tear and rip. Our valuable clients count on this easy-to-use and affordable solution as they are perfect for moving and storage applications. These are made from heavy-gauge material. The following features of furniture bags contribute to their popularity:
Constructed using low-density polyethylene, these bags are great for protecting your furniture from dirt, stains, and moistures whilst in transit or storage.
Packed on a round-roll for fast and easy dispensing, plastic bags for furniture storage are easy to use.
We offer these poly furniture bags and covers in the gauge range from 1.0 to 4.0 mil.
Made with a generous gusset, these bags easily slip over the furniture.
These clear plastic furniture bags are strong, made with 100% renewable energy, and can be perfectly used for loveseats, sofas, mattresses, and chairs.
Our mattress bags are designed to store foam mattresses during storage or transit. Their durable construction helps safeguard the mattress from dust, moisture, and contamination.
Our extra thick plastic bags are ideal for all types of moving and storage applications.
Buy High-Quality Furniture Bags for Storage at Affordable Prices
At Universal Plastic, we offer durable and strong furniture bags in varieties of specifications. Being one of the industry-leading bag manufacturer and supplier, we believe in delivering only high-quality products. This unfaltering commitment toward quality work has enabled us to build a list of happy and satisfied customers. Your business scale doesn't matter to us, our expert team designs furniture bags in various sizes. If you are unable to decide on furniture bags or have some doubts in mind, then our entire team is available to help you out with the same. Our experts will understand your need and help you in the selection process. You can contact us at the earliest to avail the best discounts on the bulk orders of furniture bags.