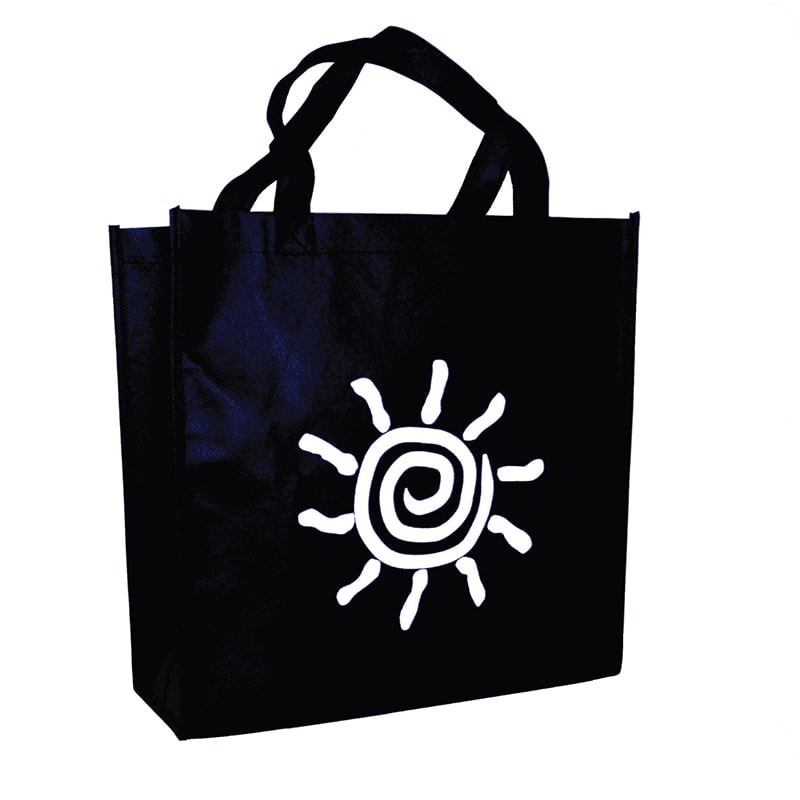 Ask for Special Bulk Pricing
Non-Woven
Eco-friendly Polypropylene Custom Reusable Bags at Attractive Wholesale Prices Nonwoven polypropylene is the new thermoplastic polymer that is widely used to make grocery bags. These strong and extremely lightweight non-woven polypropylene bags help promote your eco-ethical image due to their eco-friendly construction of 100% recycled material. Long lasting polypropylene fibers are bonded together using heat or chemicals to construct these non-woven bags. They can be easily folded and stored and can be customized with your identity, branding and marketing messages. No matter what kind of custom woven polypropylene bags or style you are looking for, you will find it right here at Universal Plastics. Available in a wide variety of shapes, sizes and colors, these ecofriendly bags are offered here at wholesale prices.
Subcategories
Offering several features and benefits, including great print coverage and durability, these eco-friendly wholesale reusable bags can hold significantly more products than conventional carry-out bags. Hence, you can choose it undoubtedly for grocery shopping. Non-woven polypropylene bags do not contain lead or toxic inks, adding to their environmental sustainability. Also, they are machine washable, making them ideal for a long term of usage.
Reasons to Purchase Non-Woven Polypropylene Bags from Universal Plastics
Custom reusable polypropylene bags are considered as the best alternative for plastic bags in many applications. These eco-friendly wholesale reusable bags are popular for their following features.
They last longer than traditional grocery bags.
These non-woven bags can be incorporated with a number of eye-catching designs.
Our range of non-woven bags can be customized with intricate artwork in either single block color or subtle color gradients.
They are available in a number of thicknesses (80gms, 100gms, and 120 gms), offering flexibility for customers to choose the most appropriate bag as per their requirements.
They are available in gloss or matte finish.
Our custom reusable bags are water resistant and anti-bacterial.
They are less likely to be damaged, torn, thereby making them appropriate to carry several grocery items and non-pointed objects.
Applications of custom non-woven polypropylene bags
Non-woven bags are becoming popular for applications across several industries. Their durability, and their ability to withstand rigorous environment conditions make them ideal for automotive, medical, personal care and hygiene, household, stationery, agriculture and geotextiles sectors.
Here are a few typical applications of non-woven bags offered at Universal Plastics.
Storing and transporting agricultural products
Storing and transporting food products like onion, potato, rice, and so on
Marketing promotional products of high-end spas, resorts and luxury brands
Order Custom Non-Woven Poly Propylene Bags at Wholesale Prices
At Universal Plastics, you will be amused at seeing the largest selection of reusable non-woven bags. With expert customer assistance, you would be able to locate the right bag you have been looking for. What's more, they are available at attractive prices and to your budget. Do you have more questions on ordering and customizing these eco-friendly wholesale reusable bags? Shoot your queries and concerns to the team Universal Plastics. We are here to help you throughout your purchase!