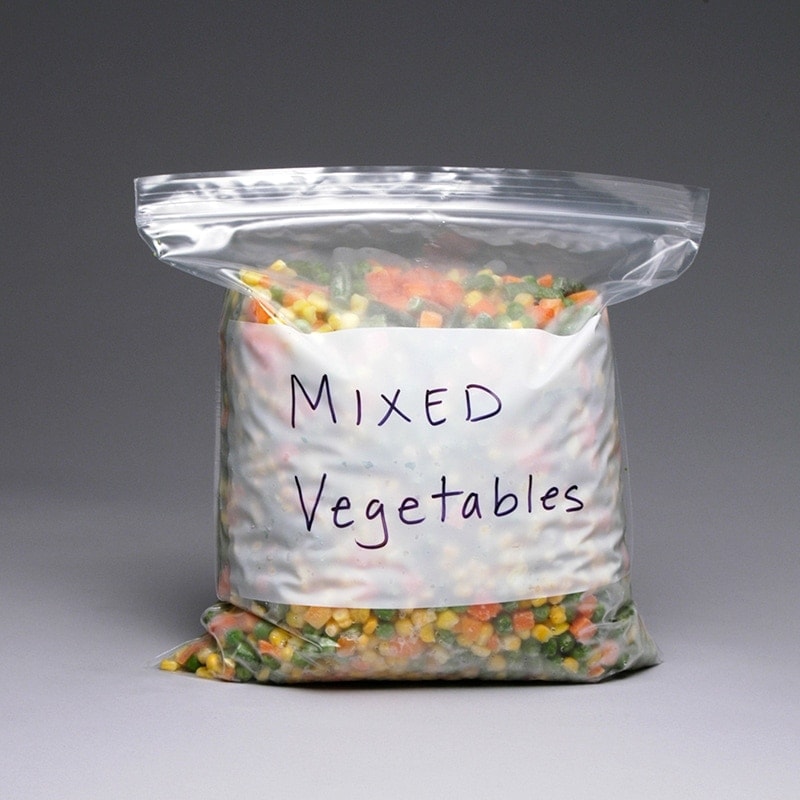 Ask for Special Bulk Pricing
Seal Top Freezer Bags
Introducing Universal Plastic's Clear Line Seal Top Freezer Bags: Your Ultimate storage solution to elevate your food storage game with our Seal Top Freezer Bags. These bags are a game-changer for storing, organizing, and safeguarding your belongings. Their practical and durable design will surely exceed your expectations and provide you with peace of mind. Whether you are a busy household, a business, or an avid chef, these bags are your go-to choice for all your freezing, storing, and labeling needs.

Specifications:
Thickness: 2.7 Mil.
Closure: Zipper-Type Seal.
Packaging: Convenient Dispenser Pack.
Size Options: 1 & 2 Gallon.

Upgrade your storage game with Universal Plastic's Seal Top Freezer Bags. Shop now and experience the difference!
Subcategories
Key Features:
Preserve with Confidence: Our Clear Line Seal Top Freezer Bags are designed to keep your food and other items fresh and well maintained. With a reliable zipper-type seal, these bags ensure an airtight closure that is not only secure but also effortlessly easy to open and close. Say goodbye to freezer burn and hello to long-lasting freshness.
Write-On Convenience: Stay organized like never before. These innovative bags feature a white write-on block, allowing you to label your bag contents and jot down dates or important notes. No more guessing games – effortlessly identify what is inside and precisely keep track of your items.
Built to Last: Crafted with a robust 2.7 mil thickness, our freezer bags offer exceptional durability. From heavy items to long-term freezer storage, these bags provide the strength to keep your things safe and secure.
Food-Safe Assurance: Your safety is our priority. Our bags are made exclusively from virgin resin. In addition, we meet the rigorous FDA requirements for direct contact with food products. Now you can store, freeze, and transport your edibles with complete peace of mind.
Why Choose Clear Line Seal Top Freezer Bags?
Effortless Organization: The white write-on block revolutionizes how you manage your freezer. Easily label and date your items, ensuring you always know what is inside without any guesswork.
Exceptional Durability: The 2.7 mil thickness ensures that these bags can handle heavy items and prolonged freezer storage, making them a reliable choice for all your needs.
Sustainability in Packaging: Our bags come in a dispenser pack that makes them easily accessible and helps to reduce unnecessary waste.
Certified Food Safety: Rest easy knowing that our bags are FDA-approved for food applications, providing the highest quality and safety for your stored items.
Whether you are an individual seeking organized freezer storage or a business in need of dependable packaging solutions, our Clear Line Seal Top Freezer Bags offer the ideal combination of innovation, durability, and practicality. Elevate your storage game today with Universal Plastic.

Choose clarity. Choose freshness. Choose Universal Plastic's Clear Line Seal Top Freezer Bags for the ultimate freezing and storage experience. Your items deserve the best, and we are here to deliver.