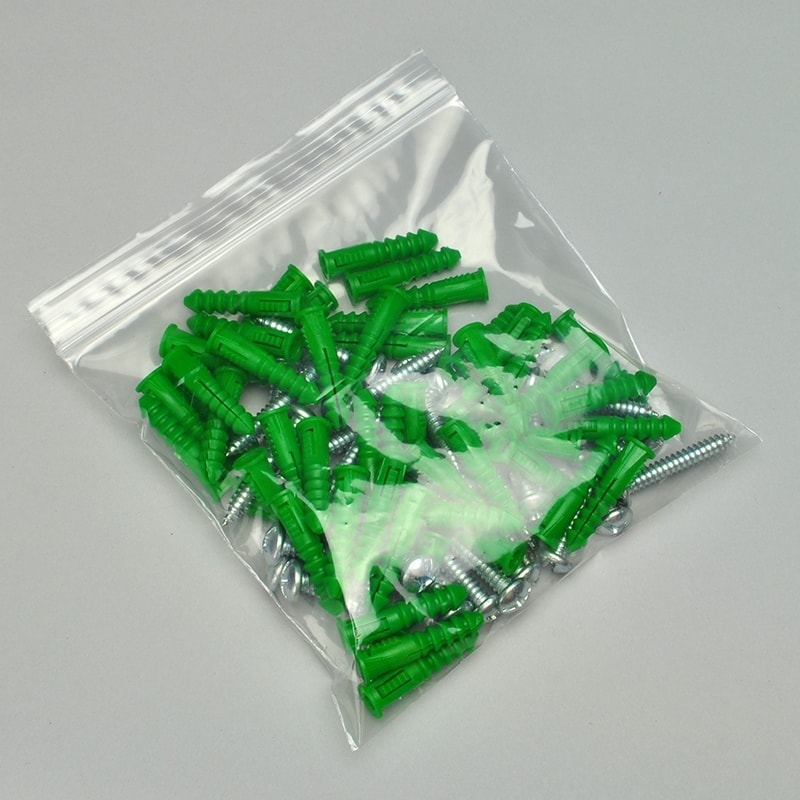 Ask for Special Bulk Pricing
Single Track Seal Top Bags
Single Track Seal Top Bags: Unrivaled Protection and Convenience. Discover the pinnacle of protection, convenience, and cost-effectiveness with Universal Plastic's Clear Line Single Track Seal Top Bags. These exceptional bags redefine the concept of secure storage, and their innovative zipper-type seal guarantees a robust closure and effortless access every single time. Whether storing, displaying, protecting, or shipping, our Single Track Seal Top Bags are your ultimate solution.

Specifications:
Available Thicknesses: 2.0 Mil, 4.0 Mil, and 6.0 Mil.
Closure: Single Track Seal Top.
Packaging: Inner dispenser packs containing 100 bags each.
FDA Approval: Yes, for food contact applications.
Elevate Your Product Packaging with Universal Plastic's Single Track Seal Top Bags – Get Yours Today and Experience the Difference!
Subcategories
Key Advantages:
Dependable Closure: The revolutionary zipper-type seal ensures the security of your items, giving you the confidence that your products are safe and sound. Opening and closing these bags is a breeze, offering unmatched convenience.
Versatile Storage: These bags are the ideal choice for a wide range of products. Created from virgin resin, they meet FDA requirements for contact with food items, allowing you to store edibles and perishables securely.
Economical and Sustainable: We are dedicated to efficiency and sustainability. Bags under 15″ wide are thoughtfully packaged in cartons of 1,000, with inner packs containing 100 bags each. This approach not only enhances convenience but also contributes to waste reduction.
Our Single Track Seal Top Bags are cost-effective for short-term, lightweight, or refrigerated storage. With barcoded cases and clearly labeled inner packs, organizing and identifying your inventory has never been more effortless.
Opt for protection. Opt for convenience. Opt for Universal's Single Track Seal Top Bags for unparalleled quality and dependability. Your products deserve the utmost care; we are committed to delivering that. Enhance your storage approach with Universal Plastic.