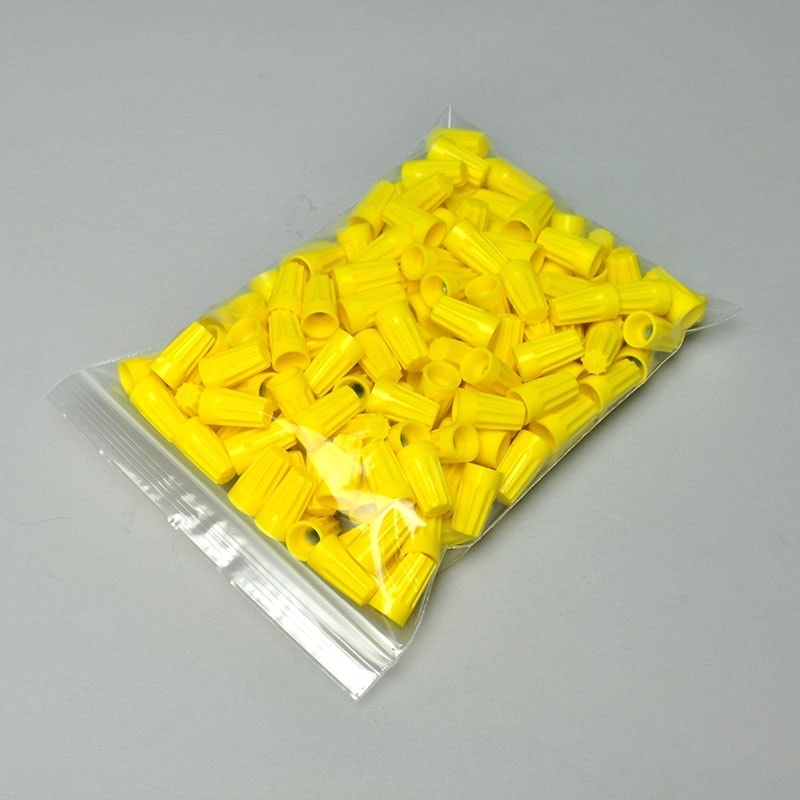 Ask for Special Bulk Pricing
Value Plus Clear Line Bags
Universal Plastic is your trusted wholesale flexible plastic packaging solutions partner! Our plastic bags are versatile, cost-effective, and high-performing. Let us introduce our premium value plus clear line bag – your ultimate solution for top-quality protection, convenience, and affordability.

Our value plus clear line bag is designed to meet your packaging needs while providing outstanding value. While they are more economical than our standard seal tops, they perform admirably in various applications.

Benefits:
Protect your products:

 Our value plus clear line bags protect your products from moisture, dust, and other contaminants.

Extend shelf life:

 The reclosable zipper-top closure helps preserve your products' freshness.

Reduce waste:

 Reusable bags reduce the amount of single-use plastic waste.

Improve visibility:

 The clear design lets customers see your products without opening the bag.

Enhance branding:

 Customize your bags with your logo and branding to make a lasting impression.

Whether you need value plus clear line seal top reclosable bags or other types of wholesale plastic bags and poly bags, we have the right solution for you. Contact us today to learn more about our value plus clear line bags and other wholesale plastic packaging solutions.
Subcategories
Features:
Exceptional Affordability:

We understand the importance of economical yet practical packaging. Our value plus Clear Line Seal Top Reclosable Bags offers the best of both worlds, delivering cost-effective solutions without compromising quality.

Reliable Zipper Seal:

The zipper-type seal is secure and easy to open and close, ensuring your items remain safely contained and readily accessible whenever needed.

Versatile Applications:

These bags are incredibly versatile and suitable for storing, displaying, protecting, and shipping a wide range of products. Whether you are in retail, manufacturing, or any other industry, these bags are up to the task.

FDA-Compliant and Food-Safe:

Rest assured, our Value Plus Seal Top Reclosable Bags are made exclusively from virgin resin, meeting FDA requirements for contact with food products. This makes them a reliable choice for food storage and packaging applications.

Convenient Packaging:

Our bags are packed in inner dispenser packs of 100 bags for cleanliness and convenience. Cases and inner packs are bar-coded and clearly labeled for easy identification, simplifying inventory management.

Universal Plastic Bags: Your Trusted Partner in Packaging:

Universal Plastic Bags is your dedicated partner for all your wholesale plastic and poly bag requirements. Our industry experience provides our clients with quality, customizable packaging solutions manufactured for the specifications.

Whether you need specialized packaging like our Value Plus Clear Line Seal Top Reclosable Bags or industrial-grade options, we have you covered. Moreover, our commitment to sustainability means we offer eco-friendly choices, enabling you to make environmentally responsible packaging decisions.