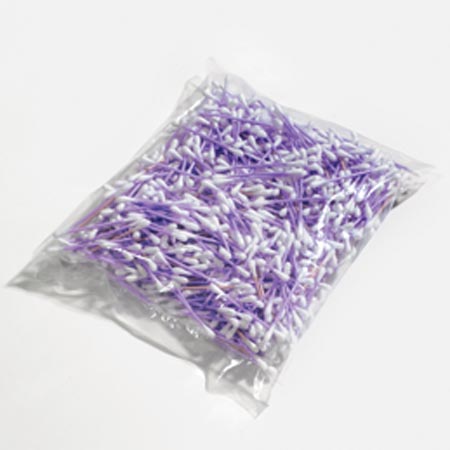 Ask for Special Bulk Pricing
Low Density Flat Poly Bag
Get the High Quality Low Density Flat Poly Bags at Best Prices. In the world of marketing, product packaging plays an important role, as it protects goods from dust, moisture, and other contaminants, and also helps promote the brand. Retailers, consumers, and manufacturers across various industries are looking for the most efficient and affordable ways for packing or storing products. Flat poly bag is one of the most popular items used for product packaging, and it assures effective, safe product storage, and outstanding value. Flat poly bags can conveniently store various things including dry food materials, sensitive materials, and so on.
Subcategories
Being one of the industry-leading suppliers of plastic bags, Universal Plastic offers low-density polyethylene (LDPE) flat poly bags that are made from virgin materials. Available in different sizes and thickness, the flat bags can be customized with the information of your choice.
Universal Plastic's LDPE bags are immensely popular, as they made from seamless tubing with no slits to meet FDA requirements for use across diverse industries. Our flat poly bags feature an open top, and can be easily closed with twisted ties or tape. Whether you are packing specific components or any tiny products, LDPE flat poly bags will meet your needs.
At Universal Plastic, we offer high-quality flat bags that can be easily positioned on retail shelves or consumer can store it on their shelf. If you are planning to place a bulk order, then do it at the earliest to get attractive discounts. These bags with catchy content or logo will help reinforce your brand's identity. At Universal Plastic, you will get clear flat poly bags in various sizes, which are ready for customization.
Beneficial Features of LDPE- Flat Poly Bags
Our flat poly bags can easily attract customers, owing to their beneficial features. While taking care of quality, these bags are also tested on different parameters. Additionally, securing product against dust, grit and other contaminants contributes to their popularity and making them customers' first choice. Being one of the leading manufacturers, Universal Plastic brings varieties of flat poly bags for their customers:
Our LDPE Plastic Food Bags are designed to meet USDA and FDA specifications, making them acceptable for different food items, such as varieties of snacks items and edibles.
Crystal clear packing plastic bags enables the customer to identify the content stored inside.
These LDPE bags are a simple, standard, and easy way to protect any product for a longer time.
Manufactured with 100% virgin low-density polyethylene, these bags are aesthetically stunning owing to their excellent finishing.
Our low-density polyethylene flat poly bags are available in a variety of thickness ranging from 1 mil to 6 mils.
We offer flat poly bags in an array of different sizes to meet your all packaging needs. If you don't find the right size for your application, then we can produce custom flat poly bags according to your specifications.
Applications of LDPE Shopping Bags
Our LDPE shopping bags are widely used across different industries because they offer excellent protection and promotion at a great price. Among other poly bags available in the market, our LDPE shopping bags can be used for packaging the following:
Consumer goods or household products
Wiring and cables
Medical and healthcare
Packaging films and bottles
Pipes, hoses, and fittings
Agriculture and more
Order Wholesale Flat Poly Bags at Wholesale Prices from Universal Plastics
Being one of the industry-leading manufacturer and supplier of plastic bags, we deliver high-quality FDA approved flat poly bags at wholesale prices. We offer these bags in standard, as well as customized formats, so that they meet your needs. As a prominent plastic bag and pouches supplier, we ensure to offer you the best quality flat poly bags, which are known for their strength and versatility.