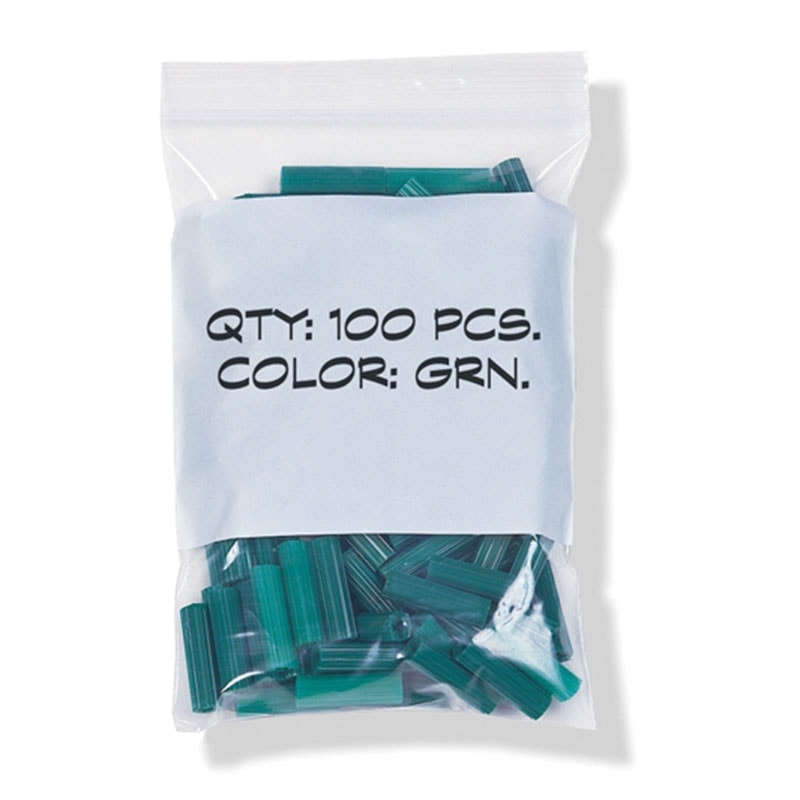 Ask for Special Bulk Pricing
Writing Block Bags
Universal Plastic is a top manufacturer of wholesale flexible plastic packaging solutions! Presenting our premium Clear Line Seal Top Reclosable bags, also known as Writing Block Bags.

Our ziplock plastic bags are manufactured to revolutionize your packaging experience with a fortunate white write-on block, making it easier than ever to identify bag contents. Whether you need to record dates, lot numbers, or other essential information, these bags have you covered. The ziplock seal on our Writing Block Bags ensures an easy-to-open and close, perfect for repeated use.

Benefits:
Improved organization and identification
Elevated product packaging and presentation
Convenient and easy to use
Durable and reliable
Food-safe
With Universal Plastic's Writing Block Bags, you improve your organization and elevate your product packaging and presentation. Experience the comfort and dependability of our ziplock plastic bags for yourself. Shop now and enhance your business packaging game today!
Subcategories
Here is what sets our bags apart:
Convenient Write-on Block:

Say goodbye to guesswork and confusion. Our Writing Block Bags feature a white write-on block that lets you quickly identify the bag's contents. You can keep everything organized and clearly labeled, including important dates, lot numbers, or other essential details.

Reliable Zipper Seal:

The zipper-type seal on these bags provides a secure closure and ensures hassle-free access. You can open and close the bag effortlessly, time after time, without compromising the seal's integrity.

Versatile Application:

These bags are incredibly versatile and can be used for various purposes. Whether you need to store, display, protect, or ship products, they are up for the task.

Hygienic Dispenser Packs:

Our Writing Block Bags are packed in inner dispenser packs, each containing 100 bags for added cleanliness and convenience.

FDA-Compliant Quality:

These bags meet FDA requirements for food item packaging applications. They are manufactured with virgin resin for the safety and quality needed for food packaging.
Universal Plastic Bags: Your Trusted Packaging Partner:

Universal Plastic is more than just a supplier; we are your dedicated partner for all your wholesale plastic and poly bag needs. As industry experts with over a decade of service, we specialize in offering businesses top-notch packaging solutions. Our solution can be fully customized to meet the unique specifications.

We have the answer if you need specialized packaging like our Writing Block Bags or industrial-grade options. Choose Universal Plastic for packaging that protects your products and supports a healthier planet.