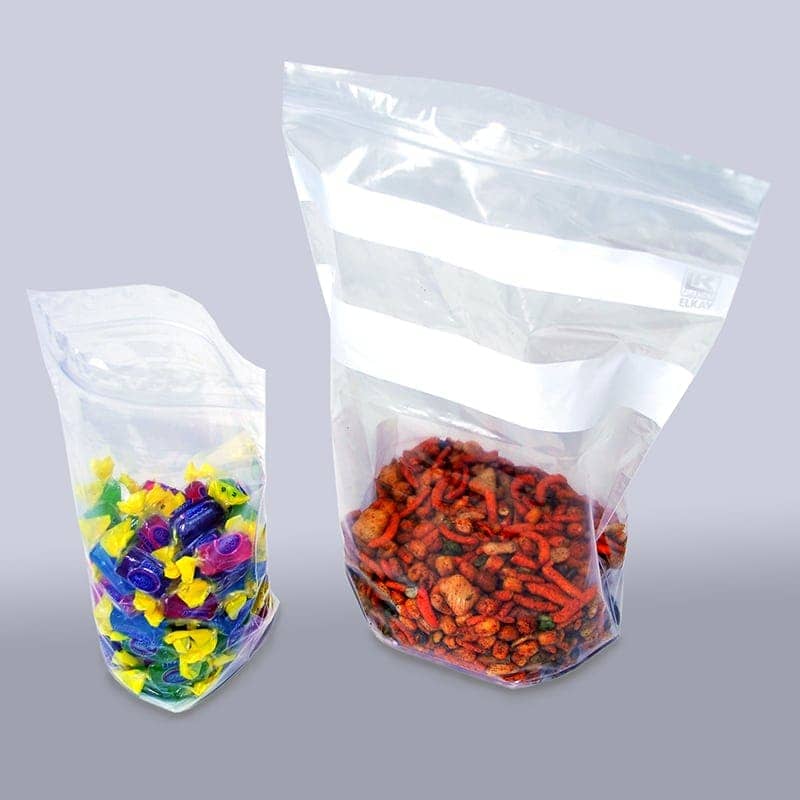 Ask for Special Bulk Pricing
Stand-Up Pouch
At Universal Plastic, we pride ourselves on providing an extensive selection of kitchen solutions designed to simplify your everyday life. We are dedicated to providing various food plastic bags and plastic pouch products that cater to your unique needs and priorities. Want to enjoy hot, delicious meals in minutes while simplifying your cooking routine? You have found the right place. Introducing our premium microwaveable bags and pouches – the ultimate game-changers for your kitchen.

Say goodbye to lengthy meal preparations and hello to convenience! Our microwaveable bags and Pouches are manufactured to make your life more comfortable while guaranteeing your food remains fresh, tasty, and ready to eat. Let us dive into the incredible features that set our microwavable products apart.

Experience kitchen convenience like never before with Universal Plastic's premium microwaveable bags and pouches – simplify meal prep and elevate your dining experience today!
Subcategories
Features:
Instant Meal Magic:

Transform your cooking experience with these microwaveable bags and microwaveable pouches. Whether you're a busy professional, a parent on the go, or simply someone who appreciates a quick and delicious meal, these products are your ticket to culinary convenience.
Delight in the speed and ease of cooking; these pouches and bags let you enjoy mouthwatering meals in mere minutes, right in your microwave.

Crystal-Clear Quality:

Our pouches and bags are crafted from crystal-clear polypropylene material, ensuring your food always looks as good as it tastes. Say goodbye to dull, unappetizing meals – your dishes' vibrant colors and textures shine through.

Easy Handling:

We understand the importance of hassle-free meal preparation. That's why our microwavable pouches come equipped with a handy die-cut handle. This ergonomic design feature makes it very easy to transport your food, even microwave-hot.

Secure and Fresh:

No more messy spills or leaks! Our pouches and bags feature a reliable zipper closure, ensuring your food remains securely sealed during cooking. Enjoy peace of mind knowing that your meals are perfectly cooked while preserving freshness.

Foolproof Cooking:

Each pouch comes printed with clear cooking directions, making it easy to achieve the ideal results every time. Whether a novice or a seasoned chef, these guidelines ensure your dishes are consistently delicious.
Our microwaveable bags and Pouches are your kitchen's secret weapon for quick, delicious, and mess-free meals. Experience the convenience of modern cooking and elevate your culinary skills with Universal Plastic's microwavable solutions. Buy now and embark on a culinary journey like never before!
Universal Plastic Bags: Your Trusted Source for Wholesale Plastic Bags and Poly Bags

Universal Plastic Bags is your go-to destination for wholesale plastic bags and poly bags. Our robust manufacturing background provides businesses with reliable and customizable packaging solutions. We manufacture Our Plastic bags to fulfill your detailed requirements, whether you need Custom Printed Plastic Bags or heavy-duty plastic bags. We also prioritize sustainability, offering eco-friendly options to support environmentally conscious businesses. Choose Universal Plastic Bags for top-quality packaging that enhances your brand image and aligns with your commitment to a greener future.