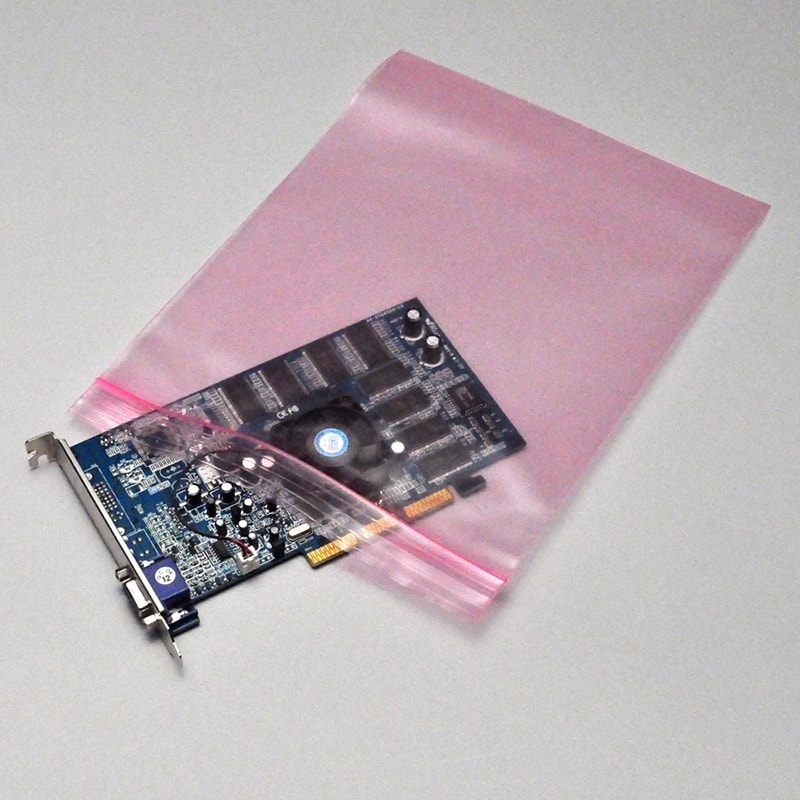 Ask for Special Bulk Pricing
Anti-Static Seal Top Bags
Discover the ultimate solution for safeguarding sensitive electronic components with our Anti-Static Seal Top Bags. We have designed these bags to offer top-notch protection while ensuring the convenience of easy access for various purposes. The bags are made from a unique anti-static material that neutralizes the risk of static damage, ensuring your items stay safe during packaging, storage, and shipping. With a 1012 ohms/sq.in. With surface resistivity and an amine-free formulation, these bags ensure the safety of your components and susceptible polycarbonate boards. Anti-Static material is the ideal choice when you need static control without the need for Faraday Cage Protection.
Specifications:
Material Options: Amber Anti-Static, Pink Anti-Static, Seal Top StratoGrey Static Shielding.
Surface Resistivity: 1012 ohms/sq.in.
Subcategories
Key Features:
Advanced Static Protection: Our Anti-Static Seal Top Bags provide a reliable barrier against harmful static discharge. Rest easy knowing your sensitive electronic components are shielded from potential damage during every step of the packaging and shipping.
Convenient Seal Top Closure: The seal top closure offers a hassle-free and convenient solution for accessing your contents multiple times while maintaining their protection.
Variety of Options: We offer a range of options to suit your needs:
Amber Anti-Static Seal Top Bags: A classic choice for static protection, perfect for various sensitive components.
Pink Anti-Static Seal Top Bags: A proven solution for UV-sensitive items, providing excellent protection against static discharge.
Seal Top StratoGrey Static Shielding: For the highest level of protection, our StratoGrey bags offer Faraday Cage Protection, ensuring your components are safe from static risks.

Amine-Free Formula: The amine-free formulation ensures that sensitive polycarbonate boards remain unharmed. Say goodbye to potential damage and enjoy peace of mind knowing your components are in the best hands.
Elevate your packaging strategy with Universal Plastic's Anti-Static Seal Top Bags. These bags offer unparalleled protection for sensitive electronic components, providing convenience and peace of mind. Choose from our diverse range of options tailored to meet your precise requirements, and have confidence in the utmost care your valuable components receive. Rely on Universal Plastic for bags that embody quality, innovation, and unwavering reliability.