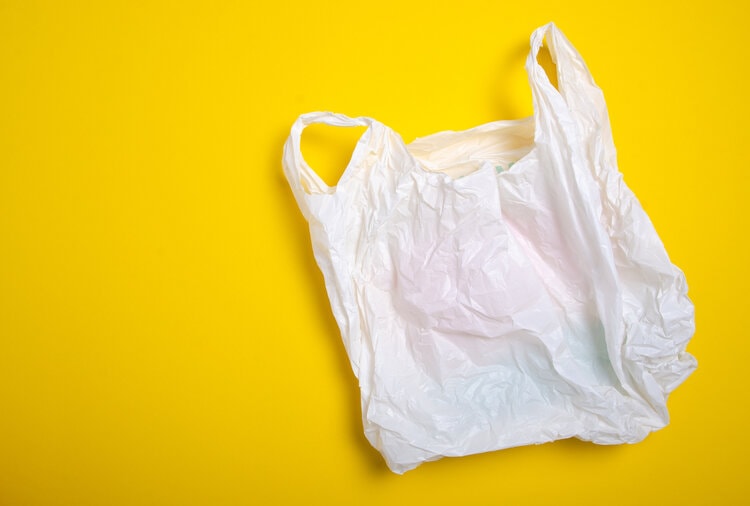 When it comes to choosing plastics bags, two options are often considered: polyethylene (PE) or polypropylene (PP) plastic. Although polyethylene and polypropylene bags are both plastics, they aren't typically used for the same purpose or products. Deciding which type of plastic packaging to use depends on your specific needs and application.
Choosing the Best Plastic Bag Type
Polyethylene bags:
 Polyethylene bags are translucent or opaque with a slight haze to them that allows you to see the items inside, although the details of the contents won't be clear. Polyethylene bags are ideal for packaging goods or items that require a high level of protection. Most industrial companies use polyethylene bags for packing and storing large, heavy items such as industrial machining parts. The main characteristics of polyethylene bags include:
Translucent or opaque

Tear resistant

Flexible

Durable

Low abrasion

Soft and pliable
Polypropylene bags:
Polypropylene bags are crystal clear, making them ideal for food, the medical industry, or any other industry where consumers need to clearly see a product before making a purchase. The main characteristics of polypropylene bags include:
Durability

Corrosion resistant

Crystal clear transparency

Pliable at higher temperatures

Stiff and hard plastic

High environmental resistance
Before deciding which is the best plastic bag to use, consider your specific business needs, your budget, and how you want to package and present your products to your customers.
Polyethylene (PE) Bags
Polyethylene has several advantages, including exceptionally high melting and freezing points. It is created by the polymerization of ethylene (or ethene) monomers. Polyethylene is made by the addition or the radical polymerization of ethylene (olefin) monomers. Some of the properties and benefits of polyethylene bags include:
Inert and translucent, which creates a lower static charge

Preventing too much light from entering the bag, which protects the contents

Attracting less dust, dirt, and other undesirable foreign organic elements

Less costly than polypropylene

More resistant to cold temperatures and wear and tear
Common types of polyethylene bags include:
High-density polyethylene (HDPE): 

Features densely packed and bonded molecules, making this type of polyethylene rigid, robust, and durable.

Low-density polyethylene (LDPE)

: LDPE is generated from free radical polymerization, resulting in long and short branching of chains. This type of polyethylene is flexible, with low tensile strength and durability.

Linear low-density polyethylene (LLDPE):

 LLDPE is very strong and durable. It boasts a higher tensile strength and durability than the LDPE.
Typical Applications of Polyethylene Bags
Polyethylene bags are used in a variety of domestic and industrial applications, including making pipes, bottles, cans, tubing, plastic film wraps, polythene grocery bags, and much more.
Polypropylene (PP) Bags 
Characterized by a more transparent appearance and higher tensile strength, polypropylene bags offer a higher heat and chemical resistance than polyethylene bags. Polypropylene packaging can be made with rigid protective edges, making it ideal for wrapping solutions that prevent scratches to the product or contents. It also offers unmatched protection against moisture, vapors, and debris. Some of the specific properties and benefits of polypropylene bags include:
More resistance to chemicals, high temperatures, and scratches

Stiff and hard plastic

Crystal clear for excellent product presentation

Unmatched vapor and moisture barrier

Meeting FDA and USDA specifications and requirements
Typical Applications of Polypropylene Bags
Polypropylene bags are commonly used for food wrapping, electronics manufacturing, and hospitals to keep contents free of contaminants. They are also used for packaging a vast number of consumer products in a wide range of industries and applications, including the automotive industry.
---

Packaging Solutions by Universal Plastic
Polyethylene and polypropylene are undeniably the two most commonly utilized poly bag types today. When deciding the best option for your needs, it is crucial to know the advantages that each offers. If you need help choosing the right one, reach out to Universal Plastic today. 
As a leading plastic bag manufacturer in the U.S. with 20 years of experience, we know how plastic bags can be produced cost-effectively with the expected quality and durability your content requires. We can customize a perfect solution to provide you with plastic bags that best satisfy your needs. Our team will produce a custom product in any size or color with your text, shape, image, or logo printed on it.
Contact us
today to request a quote.
---