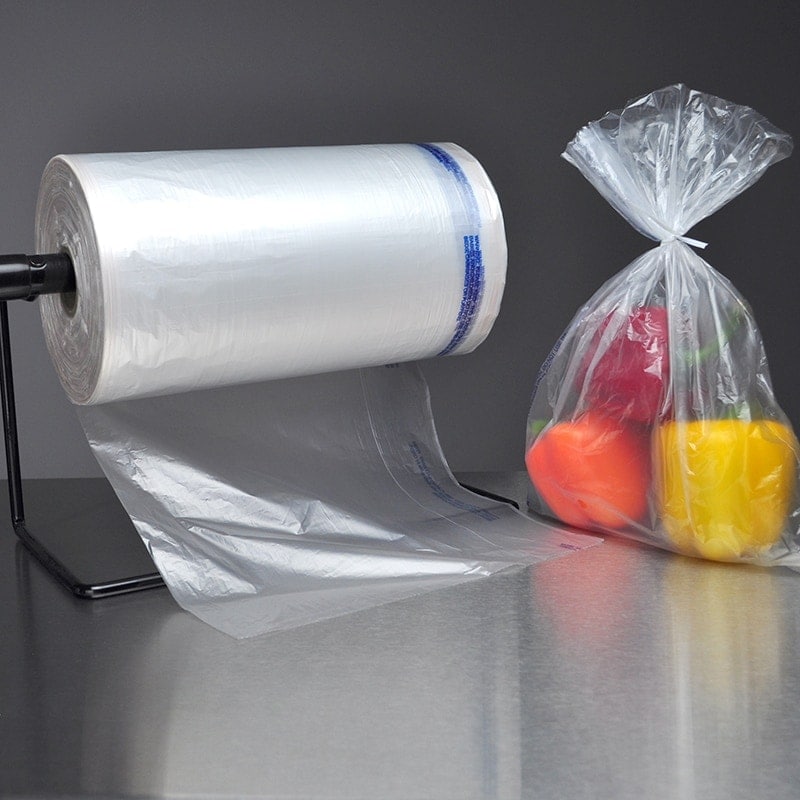 Ask for Special Bulk Pricing
Plastic Bags on Roll
Universal Plastic's diverse collection of Plastic Bags on Roll caters to various industries and needs. Protecting DME (Durable Medical Equipment) to improve the quality of baked goods. Our versatile bags meet your requirements. With a wide range of sizes available, you can trust Universal to have the perfect cover for any job. Conveniently packed on rolls, our bags on roll with twist ties offer easy handling and ensure your equipment stays clean and ready for use.

Key Features:
Protection for DME Equipment: Our Plastic Bags on Roll are available in various sizes, offering an ideal solution to protect Durable Medical Equipment (DME). These covers shield your equipment from dust, contaminants, and external elements, maintaining the integrity and hygiene of your valuable assets.
Enhance Baking Quality: Experience the benefits of our High-Density Bun Pan Covers on Roll, specifically crafted to protect and improve the quality of your baked goods. These covers ensure your creations stay fresh, enticing, and safe during baking, elevating the overall baking experience for you and your customers.
Convenient Roll Packaging: Packed on rolls, our Plastic Bags and Bun Pan Covers provide effortless dispensing and usage. This packaging convenience streamlines your workflow, saving time and effort during busy hours.
Trust Universal Plastic for premium Plastic Bags on Roll, ideal for medical and culinary applications. With durable materials and convenient packaging, our covers deliver reliable protection and efficiency, enabling you to focus on what matters most – delivering exceptional services and products. Enhance your equipment protection and baking results with Universal Plastic's top-notch covers. Order now and experience the convenience and reliability of our premium solutions.